Some weeks ago I was researching data on home-based businesses and came by a publication from the SBA that had some interesting information. It showed the percentage of home-based businesses in a number of industries. This was pretty interesting because most people imagine home business owners to be self-employed individuals who work in a handful of service industries – like consultants, wedding planners, designers, daycare providers, repair people, and so on.
What was surprising – at least to me – is that a large portion of major industries that are not commonly associated with home-based businesses did, in fact, have a significant percentage of home-based companies. Many of them are also self-employed.
I created the following chart to show some of the data. One data point that initially caught my attention was that 58% of all manufacturing companies were home-based companies. That was eye-opening for me because I have always thought that manufacturing businesses were operated out of industrial parks with employees – definitely not home-operated.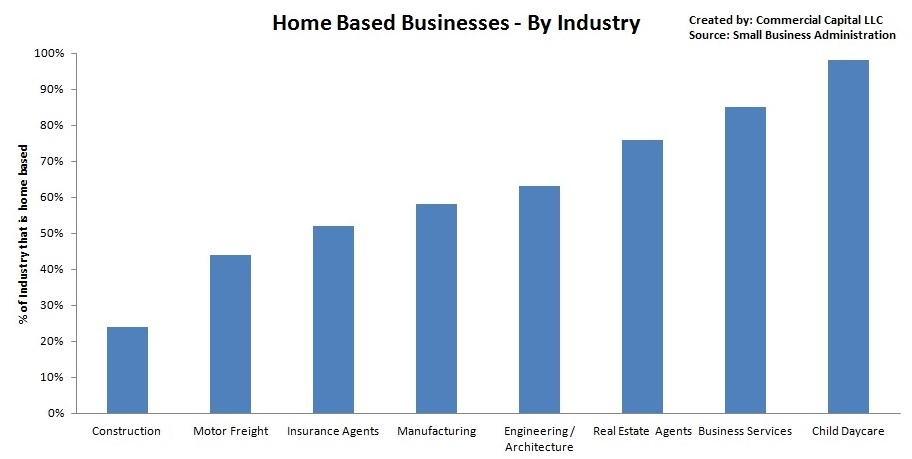 As you can see, manufacturing is not alone. The transportation industry has a large home-based component. So does the architectural/engineering industry. This goes to show that home-based businesses do represent a large portion of businesses across a number of industries. This market is huge – and is probably untapped because most companies prefer to sell to larger accounts.
Here is some additional data reflected in the chart: