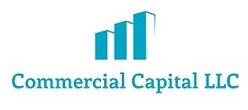 Starting a business in a new industry is pretty challenging. It's probably one of the toughest things I've had to do in my life. Fortunately, I was lucky enough to pull it off. And I emphasize the term "lucky." I'm convinced that luck played an important role in making it past the first couple of years.
By the way, I don't mean to downplay the role that skill, hard work, and knowledge play in launching a company. They are important. But I feel that many successful entrepreneurs downplay the role of luck. Being lucky is a "skill" you need to hone if you want to be an entrepreneur. 🙂
Coming up with the idea
Coming up with the initial business idea was pretty difficult for me. I wanted to stay in the technology field because I had the background and I liked it. However, I never managed to launch a tech company, per se. There are two reasons for this.
The first reason is that I wanted to launch a company during the middle of the dot-com boom. People were launching startups very quickly. Often, by the time I had investigated an idea that interested me, four other people had already launched venture-backed companies. Most of those failed, by the way.
The second reason is that I lacked a good method to come up with a business idea. Instead, I did what was common at the time: I sat down with a notepad and started brainstorming. Brainstorming produced some ideas, but not enough. More importantly, few ideas were actually inspiring. After a while, it was clear I was stumped. Back to square one.
One day I was at my local supermarket browsing some magazines and saw a copy of Entrepreneur's book of the Top 500 Franchises. I wasn't sold on the concept of buying a franchise. However, I thought I could use the book as a source of inspiration to get an idea or two.
I started reading the book and crossed out categories that did not appeal to me. Then, I read the remaining alternatives individually. I created an Excel spreadsheet and started evaluating them against my criteria. This process took some time and was tedious. All but one were discarded.
One particular opportunity caught my attention – a franchise company that offered factoring financing services. I knew a little about factoring financing and this business appealed to me. In case you don't know, factoring is a type of financing that helps companies with cash flow problems.
I scheduled a call with the franchise company and began my due diligence. I quickly reached some important conclusions:
The franchise model, in this case, offered little value to me.
I liked the opportunity.
I liked the growth potential (at the time – things have changed a bit in today's market).
I could test this business while keeping my job.
Franchises offer two important things: a business model and brand recognition. To get these two things, you need to buy a franchise and pay them a percentage of your profits. However, there is very little brand recognition in the factoring industry. So the only value a franchise would provide, at least to me, is information on how to run the business. I did not want to pay a percentage of my profits for what amounted to an operating manual and some lessons.
I figured I could learn a new industry by myself. Keep in mind that I was younger when I thought that. 🙂
Learning a new industry
There wasn't a lot of online information when I started looking into factoring, a decade ago. However, there was enough to get me started in my due diligence.
My first lucky break was that someone had actually written a manual on how to run a factoring company. This was unbelievably lucky- someone had actually written and published an operating manual for the type of company I wanted to run. This stroke of luck saved me a ton of time and money.
The book was written by Jeff Callender of Dashpoint Publishing. Jeff operates a successful factoring company and had written a series of factoring books as a side project to help others get started in the industry. More importantly, Jeff was kind enough to take my calls and answer my questions. He helped me learn the ropes. I am extremely grateful for that.
I tried other resources as well. I called factors that I would not be competing against and asked them for advice. Much to my pleasant surprise, everyone responded positively and gave me real-life advice about the industry. Some of them provided me with valuable advice when I launched the startup. Incorporating their real-life advice into my business plan made the difference between success and failure.
Testing the concept
Eventually I reached the point where I had collected as much information as I could. It was time to test the concept. I launched Quantum Leap Financial Services as a factoring company that specialized in small business factoring. My initial setup was very simple. I had:
A legal entity
A PO box
Legal documents
A cheap website
Cheap business cards
My objective was to sign up a few clients and test what I had learned. As you can imagine, the launch did not follow the path that I had neatly outlined my business plan. Not even close. Every seasoned entrepreneur knows that most business plans are merely entertaining works of fiction.
Finding my first clients was very difficult, mostly because it was clear to them that I was new at this. Fortunately, I am persistent. Eventually, the company began gaining traction and generating revenues. After some time, the company had enough traction to become a full-time venture. I quit my job and hoped for the best.
I also got a better name for the company: Commercial Capital LLC.
Key lessons
Find a mentor (or two) in the industry that you want to get into.
Be an information sponge – absorb as much as you can.
You will never know enough. You will have to figure out things on the fly.
Expect to make a ton of mistakes. Take some consolation in the fact that my very first client tried to defraud my company.
Start small and test viability. I don't believe in betting the farm.
If it gains traction – feed the flames. But be careful about growing too quickly.
Note: If you liked this post, please share it through social media. To get more posts like this, follow me @Twitter, LinkdIn, or sign up to get posts by email.